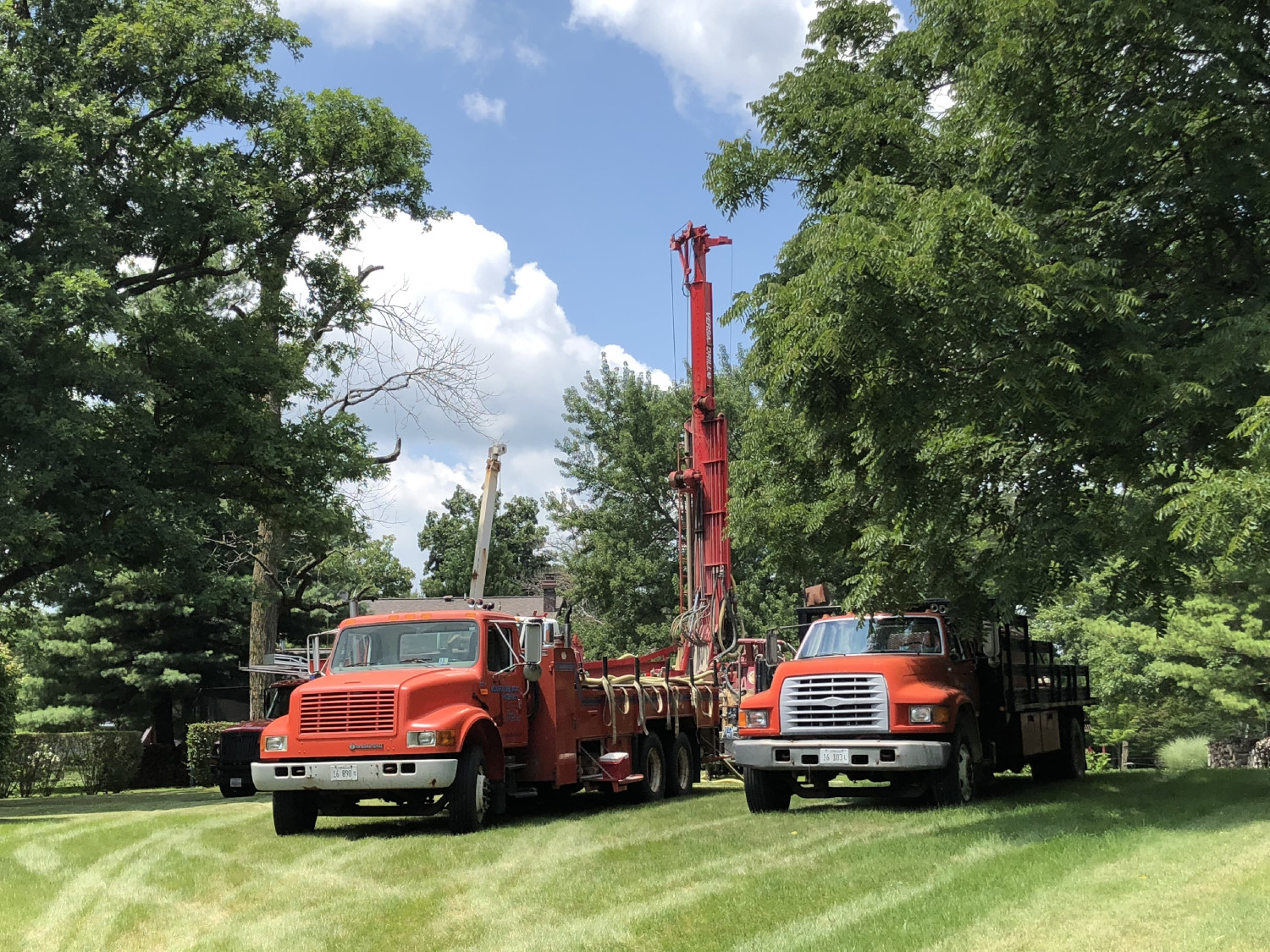 You have choices when it comes to water well drilling in Central Illinois, but not all companies offer the same level of service. Our team at Kickapoo Drilling Company prides itself on providing quality workmanship to every customer through our use of superior products and highly trained personnel. Even if one of our technicians is just changing a pressure switch or checking the air in your pressure tank, we put our heart into our work knowing that your family or business relies on it every day.
Water is Essential for Everyday Life
A problem with your well water system has a bigger effect on your family's life than a clogged pipe or faulty water heater. Without the pump working or the well providing enough water, you can't get a glass of water, take a shower, or even flush your toilet. That's why we take every job seriously and do our best work the first time. We know when you call that you've experienced an interruption in water supply, or at least quality, for some amount of time. By making sure everything's done right in the first place, we can keep your water system running well without any further problems.
Your Reliable Choice for Building Projects
If you're a contractor or home builder in Central Illinois, you can also rely on our dedication to quality as a subcontractor on your projects. We'll handle the well drilling and pump installation for any number of homes, whether you specialize in rural construction or subdivisions with dozens of individual wells. We also provide commercial drilling services for large-scale wells to supply schools, businesses, and municipal projects with all the water needed. Don't forget about Kickapoo Drilling Company for agricultural wells either.